DIAGRAM #1 - 

Section diagram of gold recovery operations & future plans prior to government limiting order L-208

All area shown is included within this sale.


Note: This map is accurate for illustrative purposes only. The full legal description of these gold properties is on public record at the Bureau of Land Management, Sacramento, California.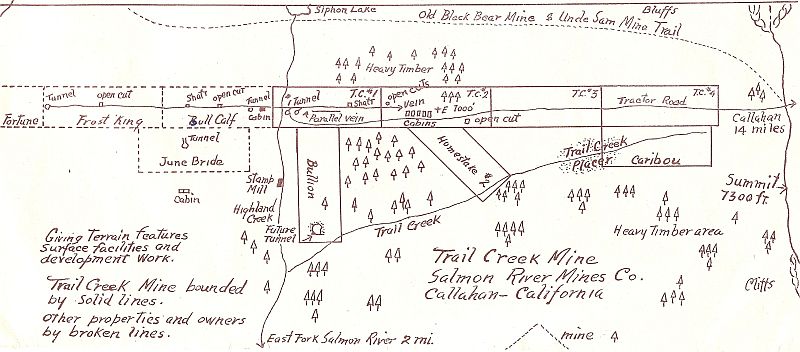 High-Grade Gold Properties For Sale.  © Copyright 2003 to present. The Claim Post.  All rights reserved.


A World-Class Gold Mining Property Listing

The Trail Creek Gold Mines

6 unpatented mining claims - 920 contiguous acres

Salmon River Mining District, Siskiyou County, CA

Located In a region highly prized for its richness in gold